Welcome to the Missaukee County Road Commission
PLEASE NOTE A TRAFFIC CHANGE!!!
Effective Wednesday, October 16, 2019 the 4-way stop at the intersection of Davis Road and Burkett Road will become a 2-way stop.
Traffic on Davis Road will continue to stop at the intersection.
Traffic on Burkett Road will NO LONGER STOP!
**We are currently on our fall/winter schedule which is
Monday through Friday, 7:00 a.m. to 3:30 p.m. **
The level of Lake Missaukee was measured at 1238.50 on November 11
CONTACT US AT:
PO Box A- 1199 N. Morey Road
Lake City Michigan, 49561
Phone: 231.839.4361
Fax: 231.839.5381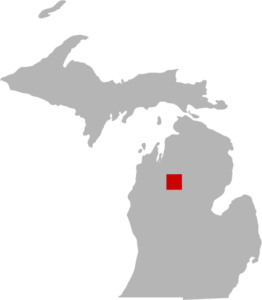 2019 Meeting Schedule
Board of Missaukee County
Meetings will be held at 1:00 p.m. on the second Wednesday of each month unless posted otherwise.
Meetings will be held at the Road Commission
1199 N. Morey Rd, Lake City, MI
Meeting dates are as follows:
January 9
February 13
CHANGED TO MARCH 20
April 10
May 8
June 12
July 10
August 14
September 11
October 9
November 13
December 11
This notice is posted in compliance with Public Act 267 of 1976, as amended, the Open Meeting Act, MCL 41.k72A, and the American with Disabilities Act.
WINTER DRIVING TIPS
Remember that the road in front of the plow is usually in much worse condition than the roadway behind the plow. Plows will typically travel under 35 miles per hour and there is always a temptation to pass them. For your safety, it is recommended that you stay a safe distance behind the snowplow. During plowing operations, visibility can be reduced by blowing snow and plow operators may need time to stop or move over to avoid stranded vehicles. Keeping a safe distance between your vehicle and the plow is very important to avoid accidents. If you do need to pass a snowplow, allow plenty of room. Do not cut back into the lane ahead of the plow too quickly since the blade extends several feet ahead of the truck. Some snowplows are equipped with a wing plow, a 10-12′ extension off the side of the truck. Be aware that the hazard exists. When you see an approaching snow plow on an undivided roadway, move as far away from the center line as you safely can since blowing snow may obscure the actual width of the snowplow's blade. Turn on your lights – to see and be seen. Brush the snow off your headlights and taillights frequently. Winter driving requires motorists to be careful and alert, but the most important tip for winter driving is SLOW DOWN!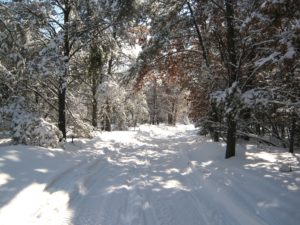 The Missaukee County Road Commission was established in 1928. The Missaukee County Road Commission has a three-member Board of Road Commissioners who are elected by the voters. The Missaukee County Board of Commissioners decides whether road commissioners are appointed or elected. Road Commissioners serve six-year terms. The terms are staggered so that all Commissioners are not up for re-election at the same time.
The county road system consists of both primary and local roads. Primary roads are generally paved roads that function as either minor or major collectors. The local road system consists of all other roads that are under the jurisdiction of the Missaukee County Road Commission. Currently we have 222 miles of Primary Roads and 634 Miles of Local Roads (including seasonal roads). In addition, the Missaukee County Road Commission maintains 132 Lane miles of State Trunkline under contract with the Michigan Department of Transportation.