Welcome to the Missaukee County Road Commission
Our goal is to maintain the county's roads in a condition safe and convenient for travel. If you come across an unsafe condition such as a stop sign knocked down, a tree blown across a road, or other condition requiring immediate attention, report it to us at (231) 839-4361, or during non-business hours to the Missaukee County Sheriff's Office at (231) 839-4338

PO BOX A- 1199 N. Morey Road
Lake City Michigan, 49561
Phone: 231.839.4361
Fax: 231.839.5381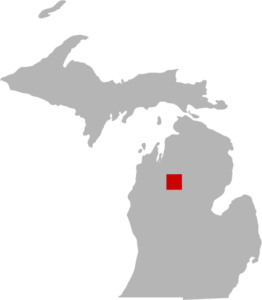 2019 Meeting Schedule
Board of Missaukee County
Meetings will be held at 1:00 p.m. on the second Wednesday of each month unless posted otherwise. Meetings will be held at the Road Commission office, 1199 N. Morey Rd, Lake City, Mi.
Meeting dates are as follows:
January 9 February 13
March 13 CHANGED TO MARCH 20
April 10 May 8
June 12 July 10
August 14 September 11
October 9 November 13
December 11
This notice is posted in compliance with Public Act 267 of 1976, as amended, the Open Meeting Act, MCL 41.k72A, and the American with Disabilities Act.
SHAKE YOUR MAILBOX!
Before winter takes hold and snow plows hit the roads, the Missaukee County Road Commission asks residents to prepare by shaking their mailbox. The road right-of-way is typically 66 feet wide, or 33 feet in each direction from the center of the road. A mailbox is the only object allowed by law that homeowners can place in the road right-of-way. Over the years, a mailbox post can rot or become wobbly. By grabbing and shaking it, a resident can know if it is secure. Snow coming off a plow going 35 miles per hour has surprising force that can topple a wobbly mail box. And digging a mailbox out and reinstalling it in frozen ground is no picnic.
Our number one job is to maintain a safe and efficient road and right-of-way system. It is a resident's responsibility to ensure his or her mailbox is secure. Residents should prepare mailboxes for winter by tightening screws and ensuring the post and box are secure enough to endure large amounts of snow that are thrown. If the mailbox moves when shaken, the box may need to be repaired or replaced before winter. Metal mailboxes are recommended as plastic mailboxes shatter when snow hits it in very low temperatures.
It is the policy of Missaukee County Road Commission to replace mailboxes only when the plow actually strikes the mailbox. If the mailbox is damaged by thrown snow, it is the responsibility of the homeowner to repair it. Make sure to "Shake Your Mailbox" before the snow flies so damage to posts and mailboxes can be prevented.
The Missaukee County Road Commission was established in 1928. The Missaukee County Road Commission has a three-member Board of Road Commissioners who are elected by the voters. The Missaukee County Board of Commissioners decides whether road commissioners are appointed or elected. Road Commissioners serve six-year terms. The terms are staggered so that all Commissioners are not up for re-election at the same time.
The county road system consists of both primary and local roads. Primary roads are generally paved roads that function as either minor or major collectors. The local road system consists of all other roads that are under the jurisdiction of the Missaukee County Road Commission. Currently we have 222 miles of Primary Roads and 634 Miles of Local Roads (including seasonal roads). In addition, the Missaukee County Road Commission maintains 132 Lane miles of State Trunkline under contract with the Michigan Department of Transportation.